​
This weekend will be the second of four Road to the Fall Classic events. The first was Dead or Alive in Dallas 10 (DID10) with Emmanuel "
@MASTER
" Rodriguez taking first place and Matt "
@SweetRevenge117
" Kieffer taking second. Just like DID10, the top two players of
Summer Jam 8
will be given paid airfare, hotel, and tournament entry to Dead or Alive 5 Ultimate at
The Fall Classic
this October 10th courtesy of Team...
Capcom has decided to
sue
Koei-Tecmo over patent infringement for 50 titles for about 9.43 million. However, this patent started back in 2002, before games like Dead or Alive: Ultimate were even released. So I wonder what this will do to Team Ninja, and how they are involved.
Another patent was mentioned that KT copied a controller vibrating feature for invite notifications that has "greatly contributed" to Tecmo's game sales. I'm sorry... to those that are blind and deaf at the same time!?
Capcom is looking for 5-10% in licensing fees. They're also demanding that several Koei Tecmo games are suspended in sales.
This Tuesday, Master plans to teach more hidden techniques on his Twitch, but would like to see participation from the community during this live event. If you want to know what it takes to be a DOA master, you might want to stop by Twitch tomorrow and be prepared to learn.
Link:
http://www.twitch.tv/omastero/profile
Last week he educated the community on unholdables... but deleted the video. Since these classes will not be archived, it's important to try and watch it live.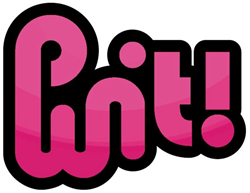 Pwnit! has announced that they will be sponsoring the winners of both Cali Crush (September 13, 2014 in Los Angeles, CA) and GUTS3 (September 19-21, 2014 in CT) in partnership with the Road to The Fall Classic and Team NINJA. First place winners from both events will have travel and hotel for TFC (September 10-12, 2014 in Raleigh, NC) taken care of by our friends at Pwnit! making the Road to TFC a coast-to-coast effort to ensure the best players in the country attend the tournament. The first qualifier has already taken place in Dallas with DiD10, but there are now three remaining chances to earn your way to TFC!

Please see below for the full press release and also check out Pwnit! for the...
If the recent Summer Jam 8 news wasn't enough, this might be: another free entry tournament... complements of our good friend
@Vandy
. K.I.T 15 not only has DOA5U, but the entry... is... free (with $500 guaranteed). Let's start taking advantage of these opportunities we are being given.
KIT is a great event. 2014's showing wasn't the highest for numbers, but the quality of the matches and player skill was through the roof. Great talent, and in my opinion the best DOA tournament so far this year.
You also have to consider how great of a deal the free entry really is. The tournament is not for another half a year, and you already know. Let's go for higher numbers this time around, and let's give
@Vandy
a...
If you're looking for more useless, but "fun" dlc you're going to have a field day tomorrow! Why look like a bad ass ninja when you can look like someone that cleans houses? I don't know, but if you are feeling the need for something new (kinda), check out the new trailer for the maid outfits the latest fetish trend brought to you by Team NINJA!