br>
The newest version of DOA5U is now available on PSN, though Phase 4 is still not available for purchase. Downloading it on PSN will label it as the "1.06" patch, but the game updates on the title screen officially as the "1.07" version of the game.
The changelog can be viewed on the official website
here
, where it is listed as the "1.07" patch.
-----------------------------------------------------
GENERAL CHANGES
Data added for new character Phase 4. (Playable after an unlock key is purchased) Note: Music and system voice setting have not been added for this character.

19 titles added for Phase...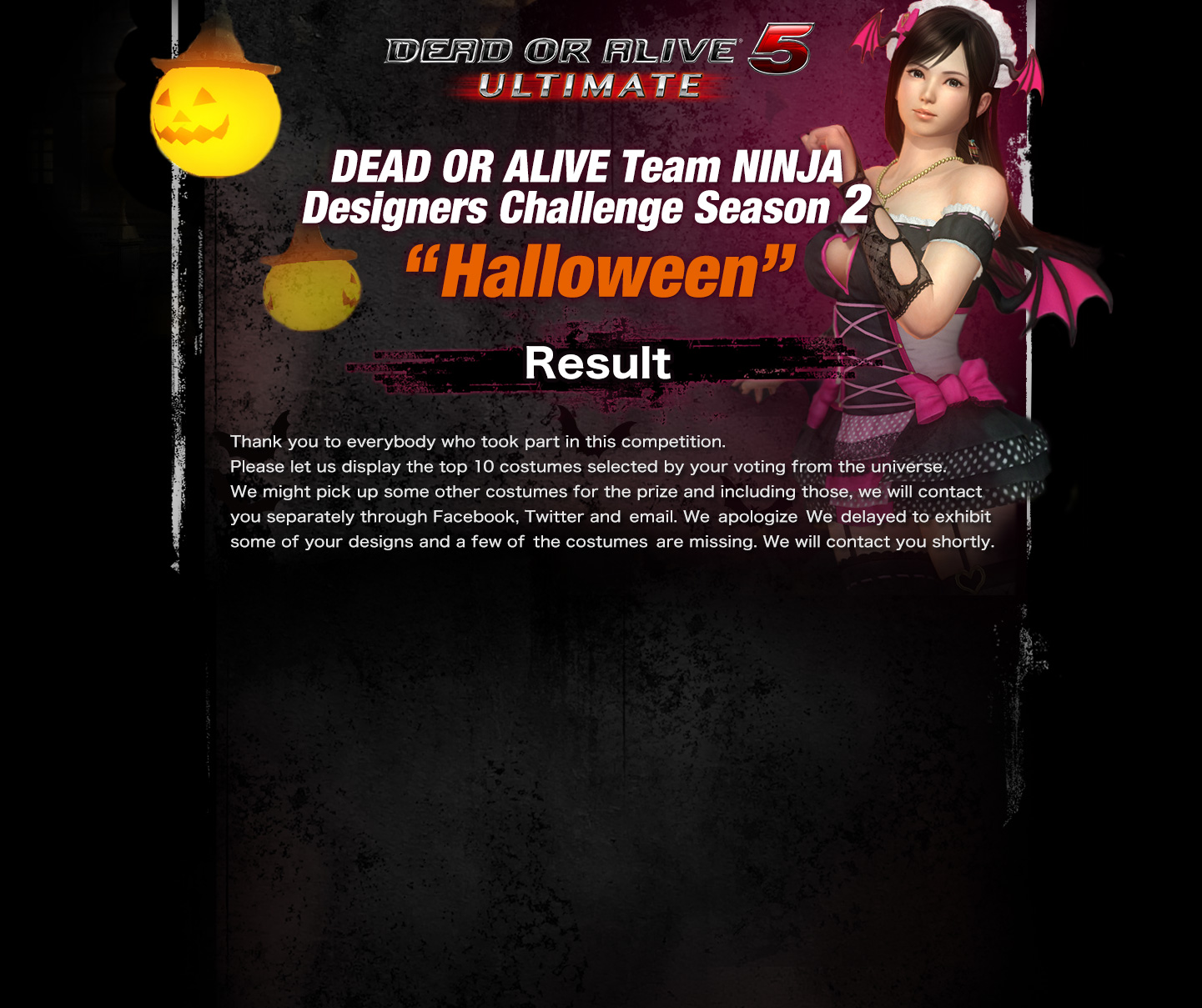 For the first time since Evolution 2006, Dead or Alive will have organized EVO representation. Anyone who is a fan of the DOA series should participate in the DOA5U side tourney at EVO 2014 this year. Requiem, Griffin, and I will be running a side tourney for DOA. We are bringing 6 Xbox's + 6 ASUS monitors to use in the BYOC area of the EVO tournament halls. If you are attending EVO this year, be sure to sign up for the DOA5U side tourney.
Where?
Las Vegas Hotel & Casino
The EVO tournament hall
When?
July 12th, 2014
Sign ups at 10am on Friday
Tournament starts at 11am on Saturday (DON'T BE LATE!!!)
Registration
-$10 for pot (All money goes...
It wasn't long ago that Sweet Revenge was in Paris having epic bouts with this talented, overseas player -- and it comes at no surprise that Gehaktabal now has his eyes set on what could be one of the most incredible DOA tournaments of all time; TFC.


But he needs help from the community to make this dream possible, much like Sweet Revenge did not so long ago. This should be seen as an opportunity for the community to be generous, and also expands on our idea of International play.

"Gehaktbal proved against myself (SweetRevenge) that he has what it takes to hang with the best American players in existence. Now's the time to help his dream come to fruition. He only needs 400 Euros so that him and his girlfriend (not...
PL damage shown here is on Counter Hit and is compared with the raw damage of a Power Blow which is 80.
No Timing:
PL > 2P > 46P6P6P6PPP (LMH, 84)
PL > 4P > 3K > 46P6P6PPP (LM, 87)
PL > SS > 236P+K > 3K4 > P+K > (BT)H+K (LM, 92)
PL > SS > 236P+K > KK > KK2K (L, 93)
PL > SS > 236P+K > 46P6P6PPP (Alpha, 95)
PL > SS > 236P+K > 1KK > (BT)H+K (LM, 90+10)
PL > SS > 236P+K > 3K4 > P+K > 2PK (L, 91+10)
No Timing Wall:
PL > 2P > 3K > 6P4.P > (BT)H+K (LM, 94)
PL > 1P+K.K > 3K4 > P+K > (BT)H+K (LM, 95)
PL > 1P+K.K > 3Kx2 > 3KK (LM, 98)
PL > 2P > 3K > 3K > 3K4 > P+K > (BT)H+K (Alpha, 106)
Made this with
@Timasty
.
Thanks for watching.
This thread explains what footsies and spacing are and exactly why they are such strong fundamentals. They are fundamentals a lot of DOA players are lacking. A lot of players online lack it, even frown on it and deem it garbage simply because they refuse to admit they are being outplayed. And cannot utilize it well themselves. Even some tournament level players lack good footsies and spacing. And that's due to the fact it is always an overlooked skill set for everything else.

Most here believe they have a solid understanding about footsies and spacing and think they are a natural at it. When most infact, actually do not. The fact of the matter is that footsies is not an easy to come by strategy, rather it is a complex...