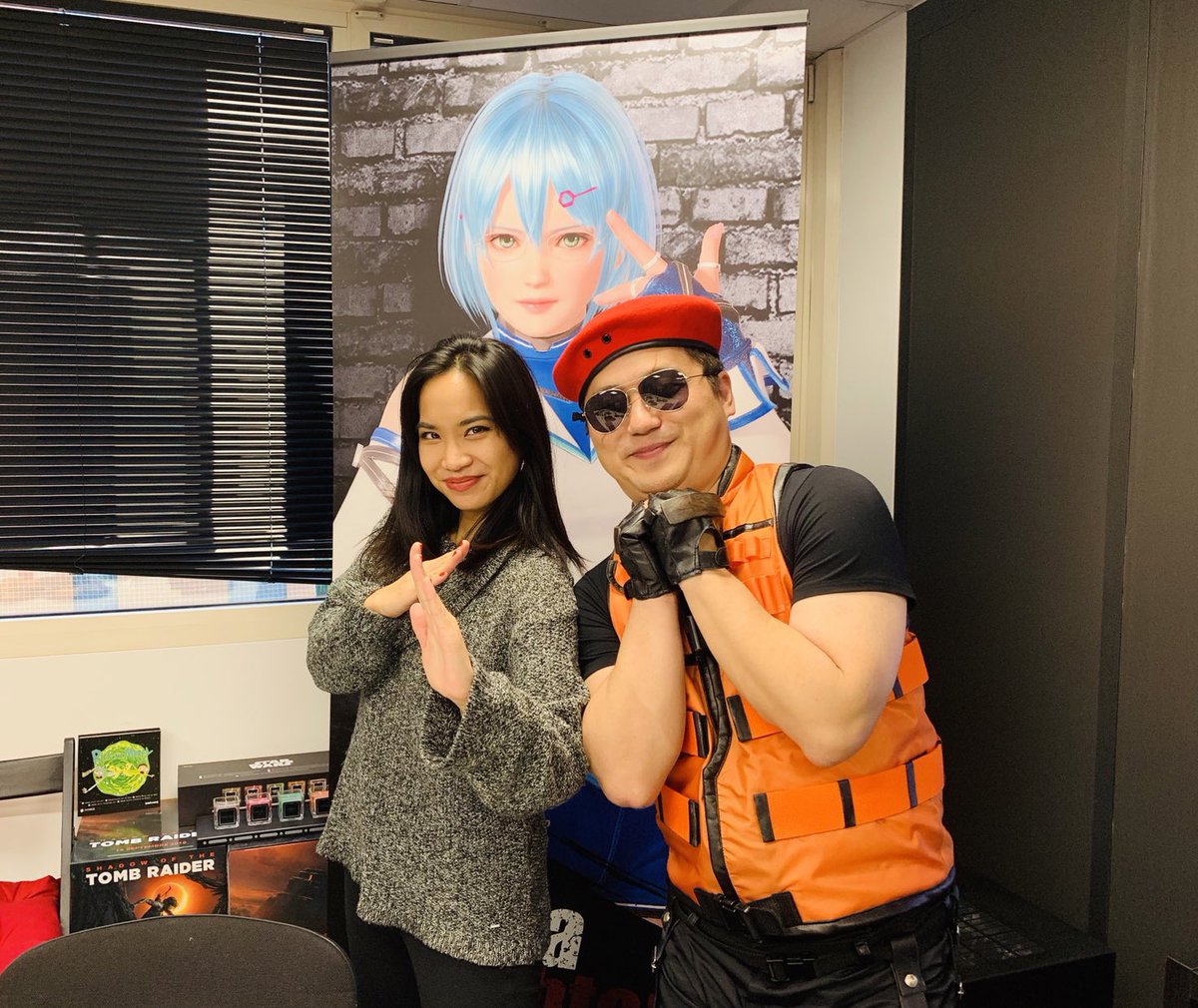 ​
Kayane, a well-known competitive player in the FGC, conducted an interview with Team NINJA's Yohei Shimbori the future of DOA6 at Koch Media in Paris, France. In this article, Shimbori touches on several topics such as eSports involvement, community feedback, possible DLC characters, and more. Here are some tidbits from the article.
On DOA6's "eSports Mode" (which is similar to DOA5's Exhibition Mode):
K. : I've seen in the game that you have an Esport mode. Can you tell me more about it ?
[JUSTIFY]Y. S. : So in Esport tournaments, if you pause the game, you generally automatically lose the round. So in this mode, we disabled the menu button to avoid any accidents and you need to press the menu button much longer if you want it to really pop up. This is the first step. We'll analyze over time what Esport requires and what sets it apart from private matches to add features later down the line.[/JUSTIFY]
[JUSTIFY]Season Passes for DOA6:[/JUSTIFY]
[JUSTIFY]
K. : Are you thinking about having a season pass, like what Tekken 7 and Street Fighter V are doing? They are timed according to major e-sports events, like the Tekken World Tour and the Capcom Pro Tour. Are you thinking about doing something similar with DOA?
[/JUSTIFY]
[JUSTIFY]Y. S. : So we're not going to do something like Capcom does, but we're definitely thinking about doing something on our own terms. Like Tekken and Street Fighter are the kings of the fighting game market and DOA's more of a challenger, so you cannot win by doing the same thing that they do, by copying them. You have to come up with your own solution. An approach that seems cooler and that will appeal to gamers and make us catch up with the kings.[/JUSTIFY]
Team Ninja's Attempt on Future Tournaments:
"K. : Are you planning on working on organizing tournaments in the future ?
I remember that around 10-15 years ago, DOA was part of big Esports leagues like World Cyber Games or even Championship Gaming Series with a lot of cash prize and also players belonging to Esport professional teams. At that time, it was nearly impossible to make a living from Esport, but some DOA talented players were able to do so thanks to the sponsorships.
[JUSTIFY]Y. S. : We'd have to work together with the leagues, because working on our own from scratch would prove to be pretty hard. Someone in the company was a pretty big Esport player at the time, and he's already in the talks with the leagues, as he'd really love to have DOA back on the scene, so we're really looking forward to how that develops."[/JUSTIFY]
On Possible DLC (including Ein, Leon, Gen-Fu, etc.):
[JUSTIFY]
So we've seen the roster and nearly everybody's here, but what about Ein and Leon ?
[/JUSTIFY]
[JUSTIFY]Y. S. : We planned the story mode and all the characters that could fit within that story are here.[/JUSTIFY]

[JUSTIFY]K. : But why were these two singled out, though ? Nearly everybody's here ![/JUSTIFY]

[JUSTIFY]Y. S. : Well, there's another one missing. Gen Fu.[/JUSTIFY]

[JUSTIFY]K. : Oh, I had completely forgotten him.[/JUSTIFY]

[JUSTIFY]*laughs*[/JUSTIFY]

[JUSTIFY]Y. S. : So Eliot will learn Gen Fu's techniques in the story, so that's why he isn't there. As for Leon, his fight is over, so when he appears, it's more as a guest than anything else. Personally, I would've liked Leon as a character, but, dot dot dot…[/JUSTIFY]

[JUSTIFY]K. : As DLC ?[/JUSTIFY]

[JUSTIFY]Y. S. : Maybe ? Maybe not ?[/JUSTIFY]
For the full article, you can read it on Kayane's official website, where Shimbori touches more on the latest entry of the series.
Last edited by a moderator: