Never forget what makes DOA incredible; gameplay and intensity as the series moves forward
​
Excitement for the offline scene continues as Team NINJA has added two brand new events to their
official Dead or Alive 6 website
. The first being a DOA6 "Mini Tournament" which will run on the latest build according to the Japanese site. The second event is an exhibition match, and DOATEC... I mean Team NINJA, will invite the top fighters in the world to compete,
a detail not elaborated
in the American version of the site.
It's easy to speculate that the DOA6 mini tournament will be at EVO after the Last Round event, but more details will be released soon. The main focus leading to EVO is to fill registration spots and attract people to the event. Currently there are more than
120 spots filled
, and if you want some intimate time with DOA6, you should
claim yours now
.
Now this Super Exhibition match looks to be a global event where players from all over the world will have a chance to compete and enjoy community engagement. This is reported to be an event in Japan as covered on Team NINJA's Twitter. International players are already struggling to make it to EVO in the allotted time schedule, so this will ease the pain for some I imagine; especially as details emerge.
​
That being said, there are some absolute rockstars attending EVO 2018; traveling overseas: We have Teru Rock, our NEC champion Siologica and now Tanii,
who received enough donations to make the trip
, and will pay back his supporters double if he wins the event!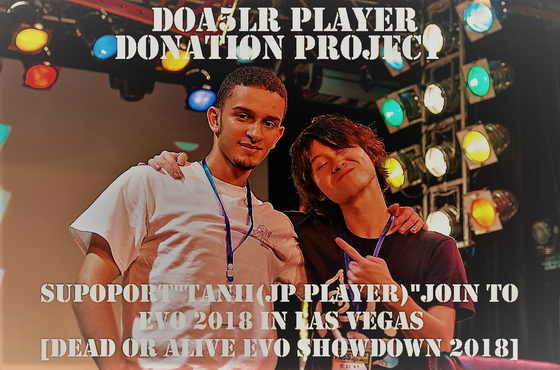 This is how community should look and act!
​
Last edited: