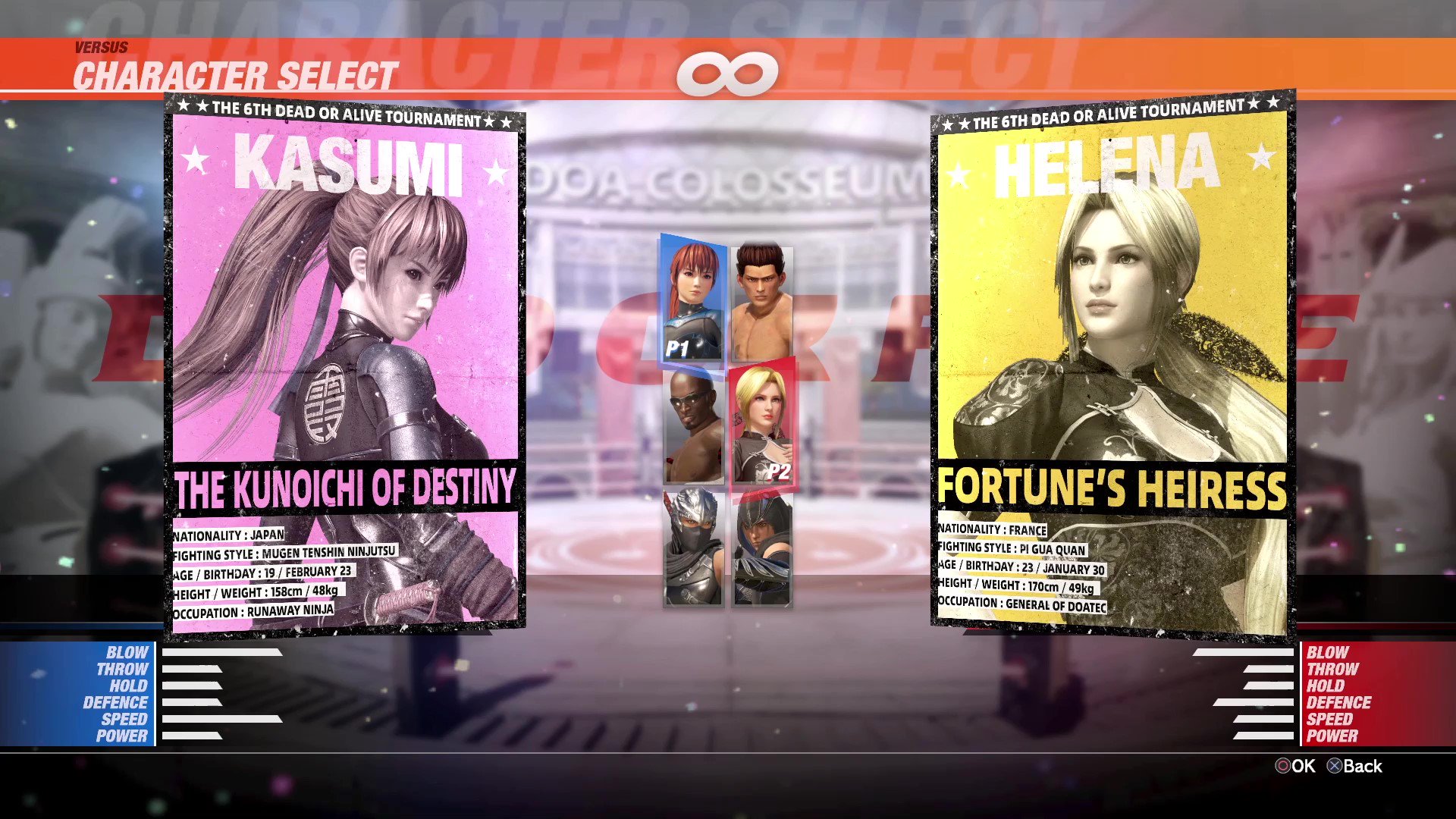 ​
August 3rd-4th will be historical days for the Dead or Alive community as we officially see the franchise return to EVO, but Team NINJA is also going to launch
the first DOA6 tournament
(
which I speculated correctly in my last post
) that will likely be considered mini because of the small character list announced so far. You can register for this event at Team NINJA's booth. If you are going to be home for the excitement you can watch this blockbuster premier at
Team NINJA's Dead or Alive Twitch Channel
.
No one
predicted all of this madness, but here we are over a month into DOA6's startup and
the registration for the DOA5 tournament has closed with 159 entrants
. Despite the short notice, there will be International players like Teru Rock and JC Akira, who have worked hard to get this event. It'll probably be a long weekend for some with this Pacific Time schedule.
Not all of the details have been released on Team NINJA's official site, but we have no idea if they are bringing in extra characters to the mini tournament build, if they did it would be a major announcement and surprise to
The Showdown
. Who would you like to see announced next? Will your favorite character already be available for the tournament?
With a lot of hype, controversy and buildup, it seems a great deal of things will come to light at EVO this weekend... with big players getting a hold of the game and the possibility of more news. Hope to see you there, this one is definitely going to be worth the wait!
Last edited: