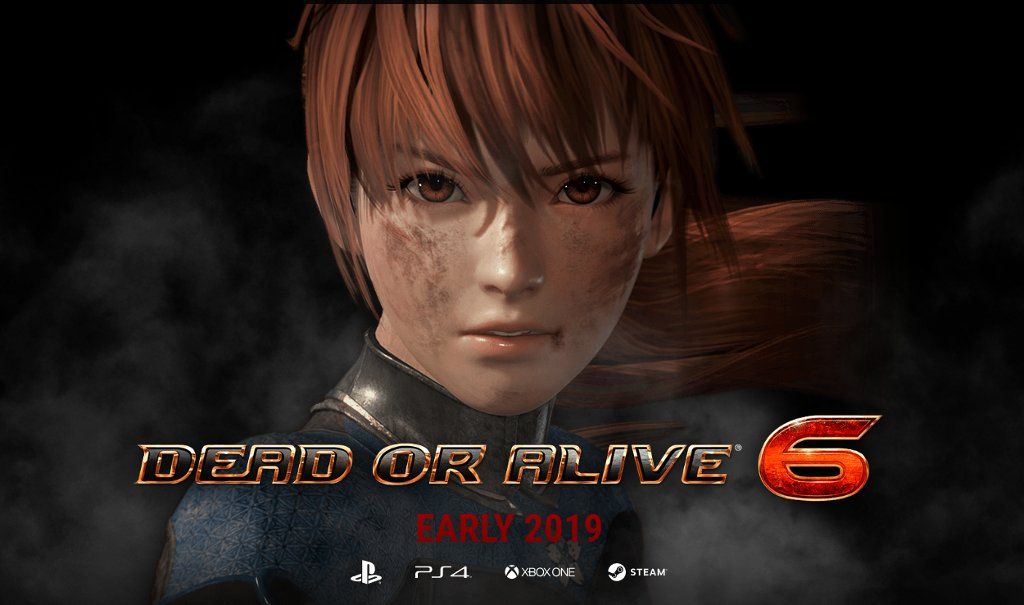 ​
Try to keep an open mind as the footage is an early build of Dead or Alive 6, and we are slowly piecing the mechanics together the best we can with the information we have available to us. DOA6 will be available for us to play at EVO this year so observation is clearly welcomed by Team NINJA.
At 3:30 PM Pacific Time a stream from IGN is expected
to help us make some sense of
today's Famitsu interview with Shimbori
that revealed several new mechanics to the DOA formula. Most developers copy and paste the predecessor, but the sixth installment of our game will have plenty of new mechanics, coupled with the elements we loved most from DOA5LR. Let's take a quick peep at what's new:
Critical Bursts, Power Blows and Power Launchers are gone!
When it came to the hand to hand combat, with no environmental damage in the picture, the critical bursts felt like a really special part of DOA. Hopefully this new system will blow our minds. How do you feel about this change?
New Mechanic: Side Attack
The side-step will not be taken out, but replaced with something else. You must release
and follow up with the new Special button (H+P+K) which is detailed to some degree in the Famitsu Interview. The S button will be conducive to several new mechanics in the game. You can attack while avoiding a straight hit, but it always forces you to commit, so there is risk for the person side-stepping. A successful hit at close range will result in major damage. The stage will also be dependent on how damage is dealt. Seems like timing will mean
everything
.
New Mechanic: Break Gauge

If you watched the trailer
, you may have noticed an additional bar under the HP. That's the break gauge and it fills up as you deal damage according to the Japanese translation of the interview. It also accumulates or freezes depending on your success with hold game duing the fight. When the bar fills up you will have access to "Break Hold" and "Break Blow." How they handle the holds will probably be one of the more complex topics of this new Break Gauge mechanic.
New System: Fatal Rush/ Auto Combo ( S, S, S, S )
Pressing that Special button continuously is an activity all characters can trigger.... the first hit will initiate a Fatal Stun, which puts the opponent in an unprotected state, and the normal hold can not be performed. If your gauge bar is filled you can use "Break Blow" on the last hit. Another interesting tidbit of information is that this auto combo will not cost from the break gauge, thankfully these moves are expected to be highly unsafe on block and are not invincible.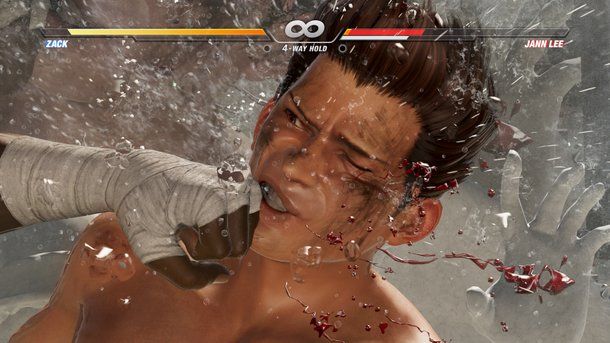 ​
New System: Break Blow (
+ S )
As mentioned this works by filling up the break gauge and spending it all. This is the special cinematic punch that breaks the face of your opponent and is also confirmed by Shimbori to tear clothes. This can beat high and medium attacks, and can even break throws! A technique Shimbori calls the "invincible attack." This move can also be incorporated with an air juggle and the environment. Though it's a strong move, Break Holds can beat it, and lows can too.
New System: Break Hold (
+ S )
It sounds like this mechanic will let you hold anything from any stage! This could be absolutely wonderful for dealing with people that love spamming the same moves over and over. This will make even the fastest characters think twice. You move behind the opponent, and do damage to them as you do it, hopefully they are all unique animations for all characters.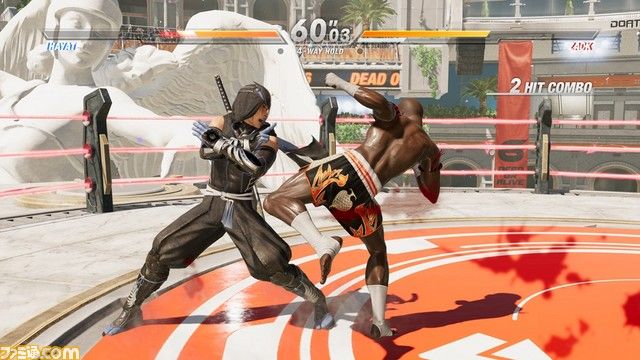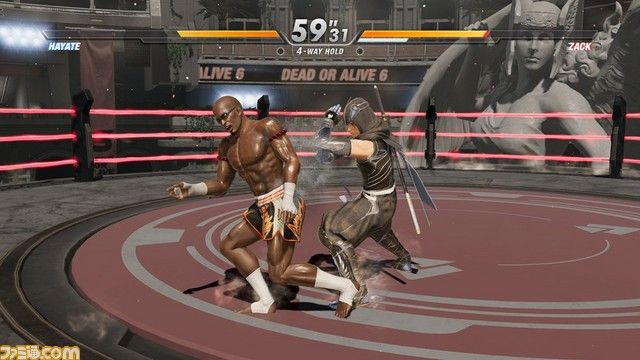 Famitsu was able to let us in on a lot of new information this early on, so to me this game will have little chance of delay and will be changing our lives in 2019. Sometime after the IGN stream I will edit this story with new details of the mechanics and also include a new write-up pertaining to the returning characters and how they will play differently from their DOA5 counterparts.
Please look no further than FSD for high quality content, tournament write-ups, news updates and an active forum that has been the most trusted source for DOA competitive play. Let's get hype!

​
Last edited: